Strum, Tune, Rock
Polyphonic tuning saves serious tuning time
If you're leery about gear that claims to be as simple as the PolyTune 2 Mini, then here's one wonder gizmo you can feel confident won't let you down. We've seen lots of tuners at Sweetwater, but TC Electronic's PolyTune lineup has been a hands-down hit among our Sales Engineers. PolyTune 2 Mini's readout is totally intuitive and lets you move quickly from string to string. With just a couple of strums and a few tuning machine twists, you'll be 99% of the way there.
Polyphonic Tuning at a Glance:
Tune all of your strings at once, quickly and accurately
Unique display lets you see the tuning for each string
Supports drop D and many other alternative tunings
Save and recall default tuning and a reference pitch
Polyphonic tuning is accurate to within +/- 1-cent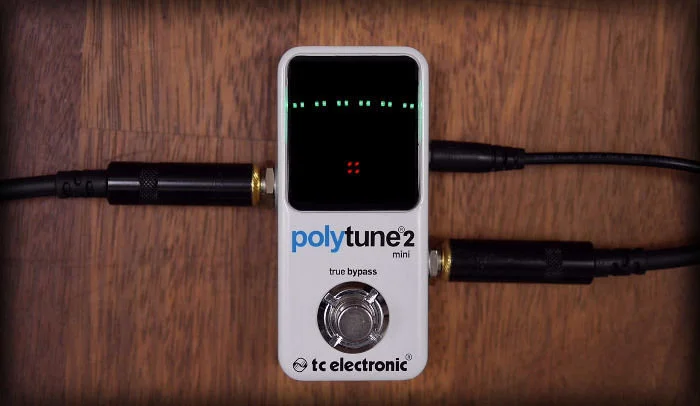 Three Ways to Tune
MonoPoly makes changing tuning modes effortless
When you really want to hone in on an individual string, the PolyTune 2 Mini's MonoPoly function makes it simple. Forget about tap-dancing on your pedalboard to change modes, MonoPoly automatically detects if you're playing one string or strumming, and it switches modes for you. Choose from a traditional chromatic mode or a very cool stroboscopic mode for single-string tuning. The chromatic mode features a magnetic needle, which slows down as you get closer to pitch, and +/- 0.5 cent accuracy. And if you need even greater accuracy, the +/- 0.1-cent sensitivity of the PolyTune 2 Mini's strobe mode should satisfy your needs.
Brilliant LED Display
This display tunes itself for any kind of venue
Bigger, brighter, and more reactive than ever before, PolyTune 2 Mini' amazing LED display makes tuning up in any environment a piece of cake. This amazingly flexible display is made up of over 100 ultra-bright LEDs that provide easy visibility even in full daylight. And thanks to the onboard ambient light sensor, the PolyTune 2 Mini will dim this display on dark stage floors, too, so you won't end up scorching your retinas every time you look down at your pedalboard. That's just one more way the PolyTune 2 Mini brings TC Electronic's spirit of innovation to your guitar rig.
LED Display at a Glance:
Big, bright, easy-to-read display makes tuning easy
100+ ultra-bright LEDs provide easy visibility anywhere
Ambient light sensor adjusts brightness automatically
Perfect for full sunlight and dark stages alike
Display shifts effortlessly between tuning modes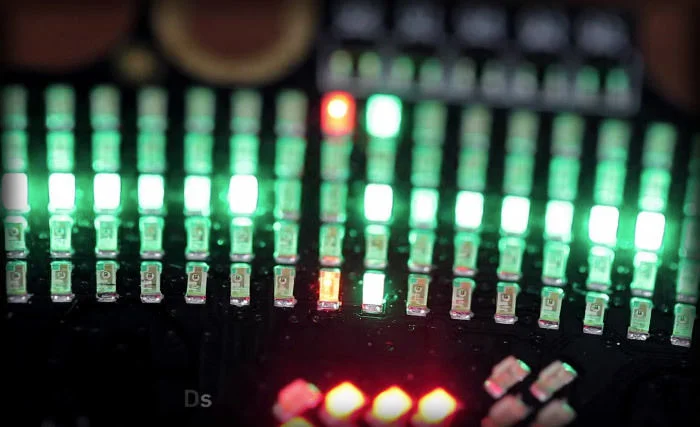 Tech Specs
Type:

Polyphonic

Format:

Pedal

Display Type:

LED, Strobe

Reference Pitch:

A4 = 440Hz

Tuning Range:

A0-C8 (27.5-4186Hz)

Accuracy:

±0.5 cent (chromatic), ±0.1 cent (strobe)

Tuning Modes:

Chromatic, PolyTune, Capo, Drop D, Flat

Inputs:

1 x 1/4"

Outputs:

1 x 1/4"

Bypass Switching:

True Bypass

Power Supply:

9V DC power supply (sold separately)

Power Usage:

45-50mA

Height:

1.77"

Depth:

3.66"

Width:

2.01"

Weight:

0.37 lbs.

Manufacturer Part Number:

POLYTUNE2MINI