TD-17 Sound Module
Sounds and FX engine based on Roland's flagship TD-50
50 preset kits and 310 drum/percussion sounds inspired by the V-Drums TD-50 equip the TD-17 sound module for virtually any style, from world music to EDM and metal. User sounds can be imported as WAV files via SD/HC card — a first for a V-Drums module at this level — and saved to any of 50 user kits, as well as blended with stock kits and further edited using the TD-17's powerful processing and effects engine, which includes virtual tuning and muffling, virtual snare tension, compression, EQ, reverb, and more.
Stream songs and MIDI over Bluetooth
An onboard Bluetooth 4.2 transceiver gives the TD-17 the edge for practice and recording. Stream music from your phone to the module wirelessly, without cables, and play along to your heart's content. When you're ready to bottle that inspiration, the TD-17 also features MIDI over Bluetooth to send MIDI note values out to a compatible device. Audio/MIDI over USB and a traditional 5-pin MIDI output are also available.
Additional trigger inputs grow with your kit
In addition to accepting the included multi-pin cable harness, the TD-17 sports two additional 1/4" dual-trigger inputs for an additional crash and auxiliary pad as your needs grow.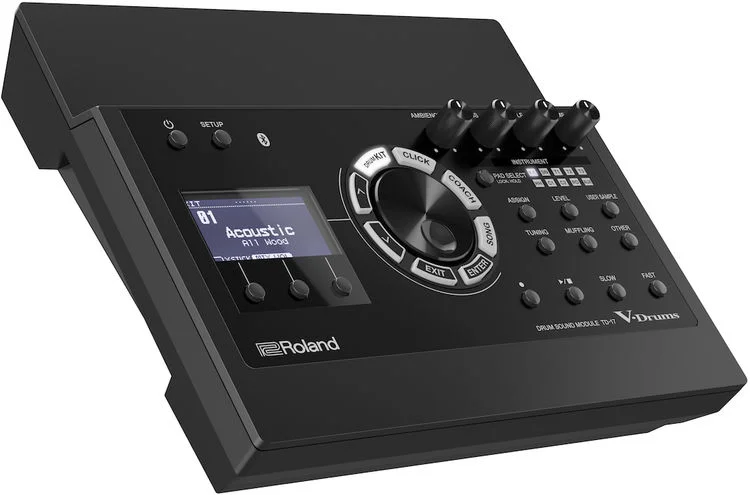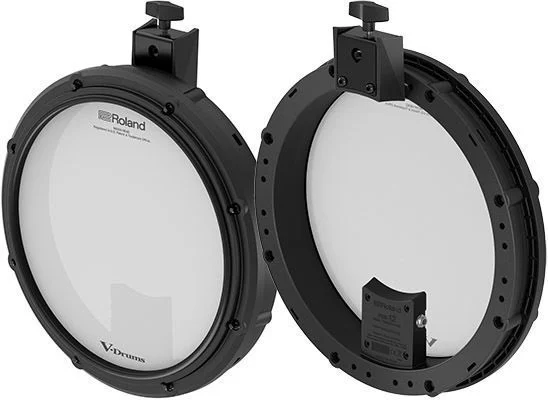 What's New in the TD-17KVX?
PDX-12 snare pad
The dual-trigger 12" PDX-12 facilitates lifelike snare performance — realistic buzz rolls and rimshots — without altering the way you play. Its 12" size makes a smooth transition from kit-sized snares. And its tunable two-ply mesh head lets players tweak how much rebound they prefer, from soft and pillowy to tight and precise.
KD-10 kick pad
The tower-style KD-10 features an adaptive playing surface that responds more like an acoustic bass drum head, providing realistic feedback for attack and dynamics. Its redesigned frame greatly reduces physical movement to minimize flexing and scooting. On a rug or carpet, it's rock solid, with spurs to anchor it in place. The KD-10 accepts single or double pedals, so whatever style of music you're into, this pad delivers.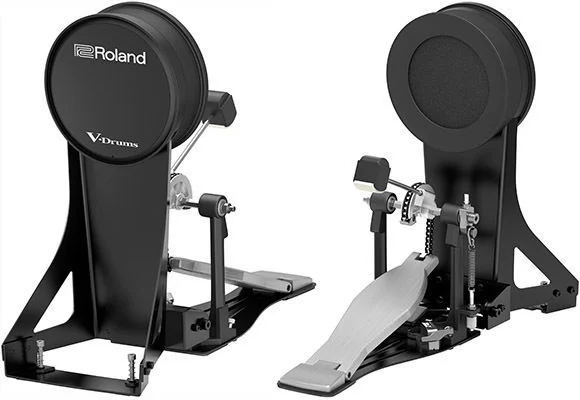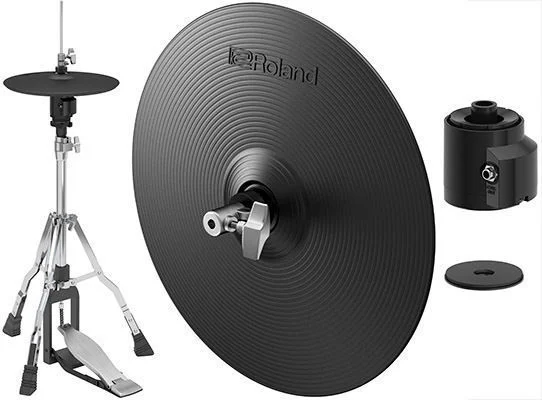 VH-10 hi-hat
Mount this advanced 10" hi-hat pad to your favorite hi-hat stand (not included) using the included clutch and trigger base, and the VH-10 rewards you with realistic pumps, splashes, and closed-to-open contrast. Its dual-trigger system is able to capture nuances that many others miss. And its textured playing surface reduces acoustic volume to keep practice and performances quiet.
What else is included?
PDX-8 toms (x3) — These 8" V-Toms have dual triggers to accurately capture performances across the head and rim. Within the TD-17, you can assign different sounds to head and rim — percussion, SFX, etc. — and get more out of your kit.
CY-12C crashes (x2) — The natural swing and optimized sensitivity of these 12" V-Cymbals adds extra realism, with dual trigger zones to faithfully capture the emotion in your performances.
CY-13R ride — This V-Cymbal Ride's three trigger zones (bell, bow, and edge) provide an expressive response that any seasoned drummer will appreciate.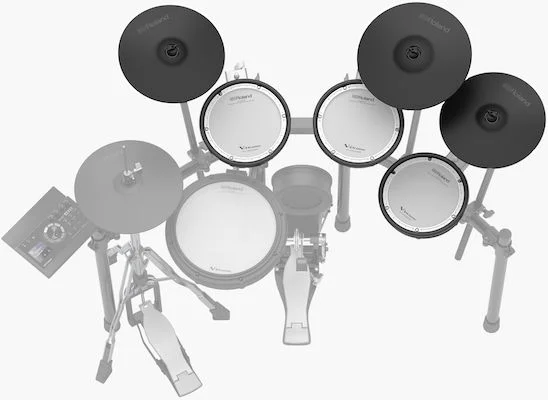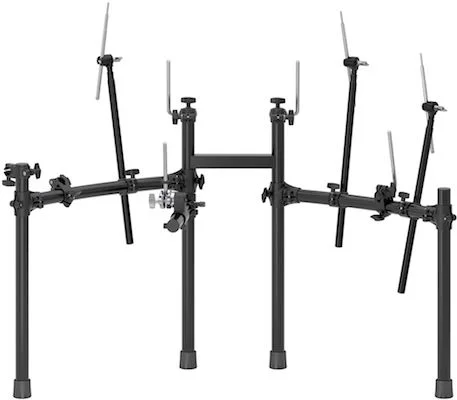 MDS-COM drum stand + accessories
Your TD-17KVX sets up quickly and securely, thanks to the included Roland MDS-COM. This rack-style stand ships with boom arms for cymbals and stable, easy-position MDH-12 mounts for toms and snare. Non-slip rubber feet reduce rocking and scooting as you play. Also included: a multi-pin trigger cable harness, module mount, smartphone tray, and power supply. Discover a new level of pro-ready features and realism with the Roland V-Drums TD-17KVX from Sweetwater.