Revolutionary EBM waveguide
The Eris E5 XT delivers crystal-clear sound thanks to its first-rate drivers. A 5-inch woven composite low-frequency transducer works jointly with a front-ported enclosure to produce ultratight lows and a constant dispersion pattern to minimize time smearing. A 1-inch silk-dome high-frequency driver boasts accurate transient reproduction and, thanks to Presonus's revolutionary EBM waveguide, a super wide sweet spot. What's more, the EBM waveguide's narrow vertical dispersion decreases reflections from your desk, supplying you with clean sound and a rock-solid stereo image.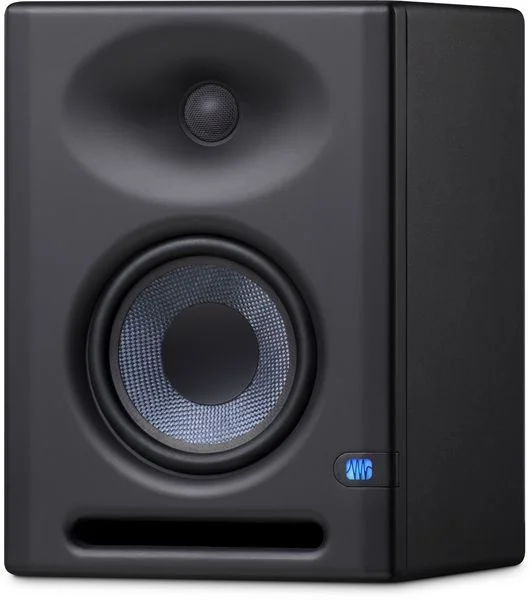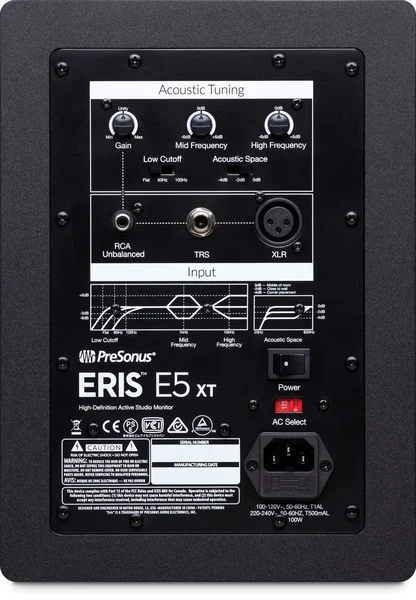 Customizable sound reproduction for any room
Tailoring the PreSonus Eris E5 XT to your room is a piece of cake by virtue of its plentiful acoustic tuning controls. A gain knob enables you to set the monitor's output greater or less than unity gain. Mid-frequency and high-frequency trim controls make compensating for your room's deficiencies easy. You also get a low-cut highpass filter for subwoofer integration and an acoustic space control for taming the boundary issues that will inevitably arise if you place the Eris E5 XT in a corner or near a wall.